J*M*A – Chasing Faces
"You are so beautiful," sings J*M*A on her new single, 'Chasing Faces.' The end of a relationship is near, but she'll look for that face everywhere. Despite its topic, 'Chasing Faces' is a catchy, danceable indie pop track characterised by a sparkling palette of J*M*A's husky vocals, hooky melodies, dramatic strings, and interesting percussion. Too good to let go.
Gefahrgeist – Reach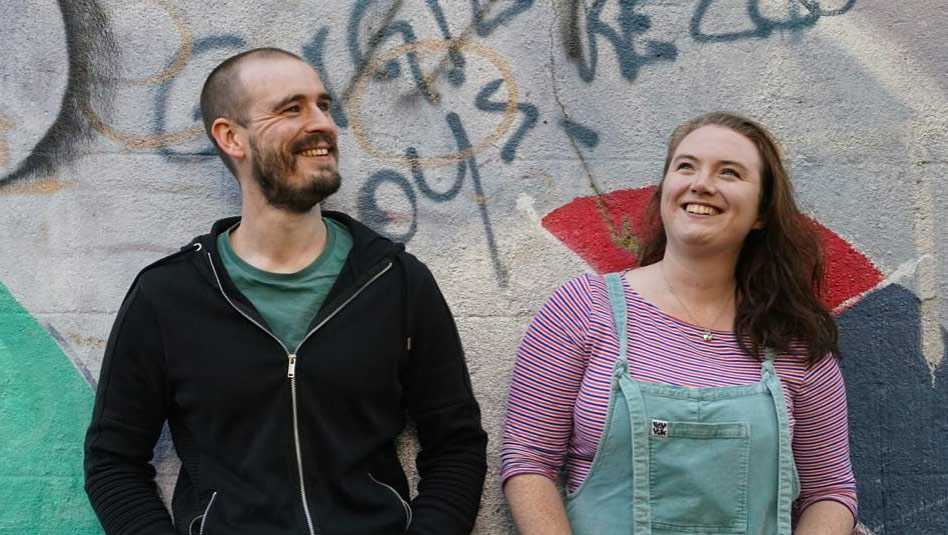 Fiona Liddell's soulful vocals are set against Niall Rae's ever-changing electronic landscape on Gefahrgeist's powerful new single 'Reach'. There's a lot of tension and aggression in the music, which is a response to societal pressures to settle down and start a family. Choral parts and an organ reference religion, against a cool drum sound reminiscent of Massive Attack. Fiona's violin adds an organic touch; her vocals sound defiant. While the lyrics are vulnerable – "Reach for me dear, I'm falling down" – the track sounds anything but. Check out Gefahrgeist's other excellent singles on Bandcamp.
POWA featuring Sharon Lazibyrd – Angry Women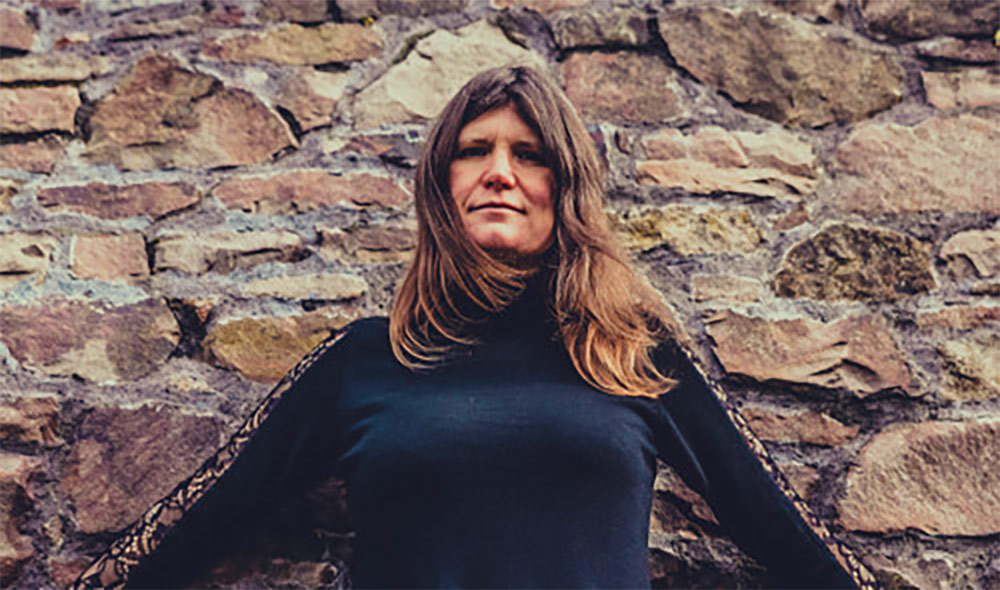 The sound of machinery guides us into Sharon Lazibyrd's 'Angry Women'. In 1970, women working in Leeds' clothing industry went on strike, demanding equal pay. With empathy and a pure voice, Sharon tells their story, set against the backdrop of a beautiful tapestry of strings. Her violin is mixed in with cello parts by Siobhan Wilson, who produced this great-sounding track, and backing vocals by Robyn Dawson and Ashley Stein. Sadly, the struggle for gender equality is still ongoing, Sharon concludes.
The collective Protection of women in the Arts (POWA) Scotland raises awareness about sexual discrimination and inequality within the arts sector, and commissions work by female and non-binary artists. 'Angry Women' is only available via POWA's Patreon. You can become a member for as little as £1 per month, hear all commissioned music, and support the creation of future work.
Have you heard our latest track by POWA Artist @SharonLazibyrd?

The wonderful Ashley Dick has made us a brilliant lyric video for Sharon's song. Join us on Patreon to see the whole thing https://t.co/gBGCugPKmO pic.twitter.com/XqzD6XXX7t

— POWA (@powascotland) January 6, 2023
San Reetam – Between Hearts
With a sensitive piano part, Joe Pike sets the atmosphere of San Reetam's 'Between Hearts', a power ballad that hints at the grand ballads of the '90s and musical theatre. Its lyrics contain romantic imagery more commonly found in Spanish and Italian pop. Anastasia Quinton Smith delivers beautiful, clear vocals, contrasted with the expressive male vocals by singer and producer MDB. The absolute highlight for me is the adventurous key change and melody in the final section of the song. With 'Between Hearts', San Reetam prove there's really no need for pop music to be predictable. In fact, it's better when it isn't.
Mima Merrow – Trees
Wise and knowing, trees are women's silent allies, watching and sharing in their experiences. An intriguing proposition by Mima Merrow, on her spooky single 'Trees,' taken from her album 'Almost Home'. Mima's elegant, lean voice is supported by sensitive piano, distant cello, understated drums and interesting found sounds that transport you outside and out of time. At 2:18, it is a short track, but I love it when a song is to the point and doesn't go on after the point has been made. And, "don't eat the berries" in the graveyard – that's great advice.