Courageously personal, fragile and raw, Sharon Lazibyrd's 'Scrolling Back' is a deeply moving song. It processes the end of a long relationship, and does so whilst avoiding lazy clichés, sounding unique throughout.
A folk artist who lives in Somerset, Sharon had started out in the acoustic duo Lazibyrd and held on to the name when she released her solo album Half Shame and Half Glory in 2018. Songs from the album got a lot of love across radio stations, from community radio to the BBC. Tom Robinson called her "a long-time favourite" on Radio 6 Music.
On her new single 'Scrolling Back,' Sharon's voice sounds sweet and fragile as she sings over a simple yet elegant piano part. The song builds beautifully with added violin and viola lines and subtle harmonies, played and sung by Sharon herself.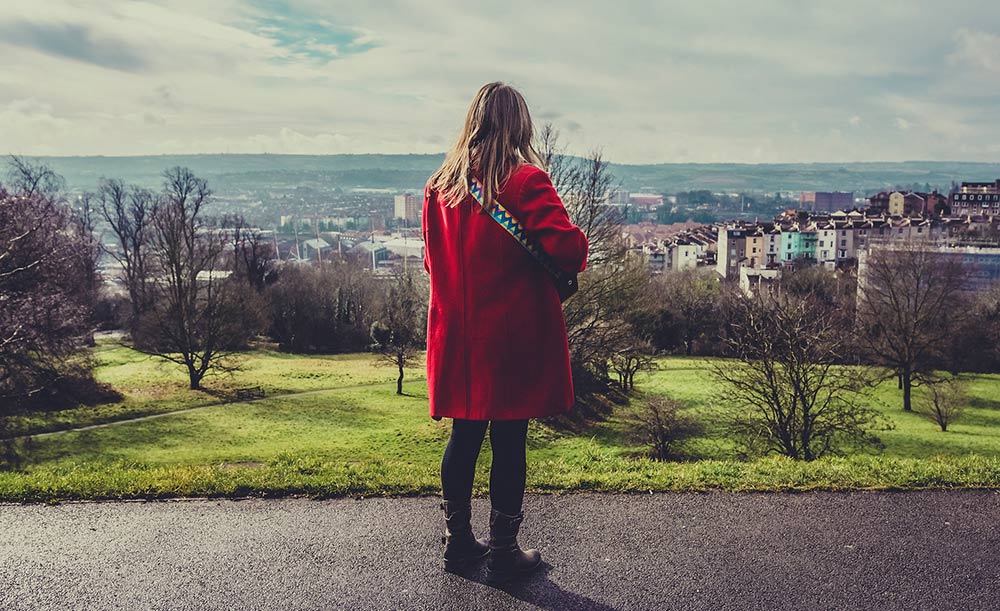 The verses evoke happy memories, musically contrasted with questions and painful alienation in the pre-choruses. The chorus manages to sound uplifting and sad at the same time, a mood reminiscent of Leonard Cohen's 'Hallelujah.'
The lyrical imagery is at once poetic and contemporary. The main chorus hook, "scrolling back to find the last time that you loved me," is refreshing and original, and melts beautifully with the memorable melody underneath. "Carrying in my pockets some things I should forget," could refer to memories or even a wedding ring. There's just enough ambiguity to keep you wondering.
Sharon wrote and recorded 'Scrolling Back' during lockdown. The track is her first home recording, but it sounds industry standard, partly thanks to the mixing skills of Jonni Slater, who also plays piano on it.
"Songwriting helped me get through this time of personal change," Sharon says. "This song is a reflection of how I was feeling." Indeed, 'Scrolling Back' is a captivating expression of grief over the end of a relationship. Only the coldest heart would not be moved by it.
Hear more
Sharon Lazibyrd's music is available on all platforms including Bandcamp and Spotify.
You can also follow her on Facebook and Twitter.